Compass Retreat in San Diego Celebrates Culture, Connection and a Look to the Future
Highlights Include Keynotes from Robert Reffkin, Jay Shetty and Fireside Chat Hosted by Jessica Northrop
November 20, 2023, The Northrop Group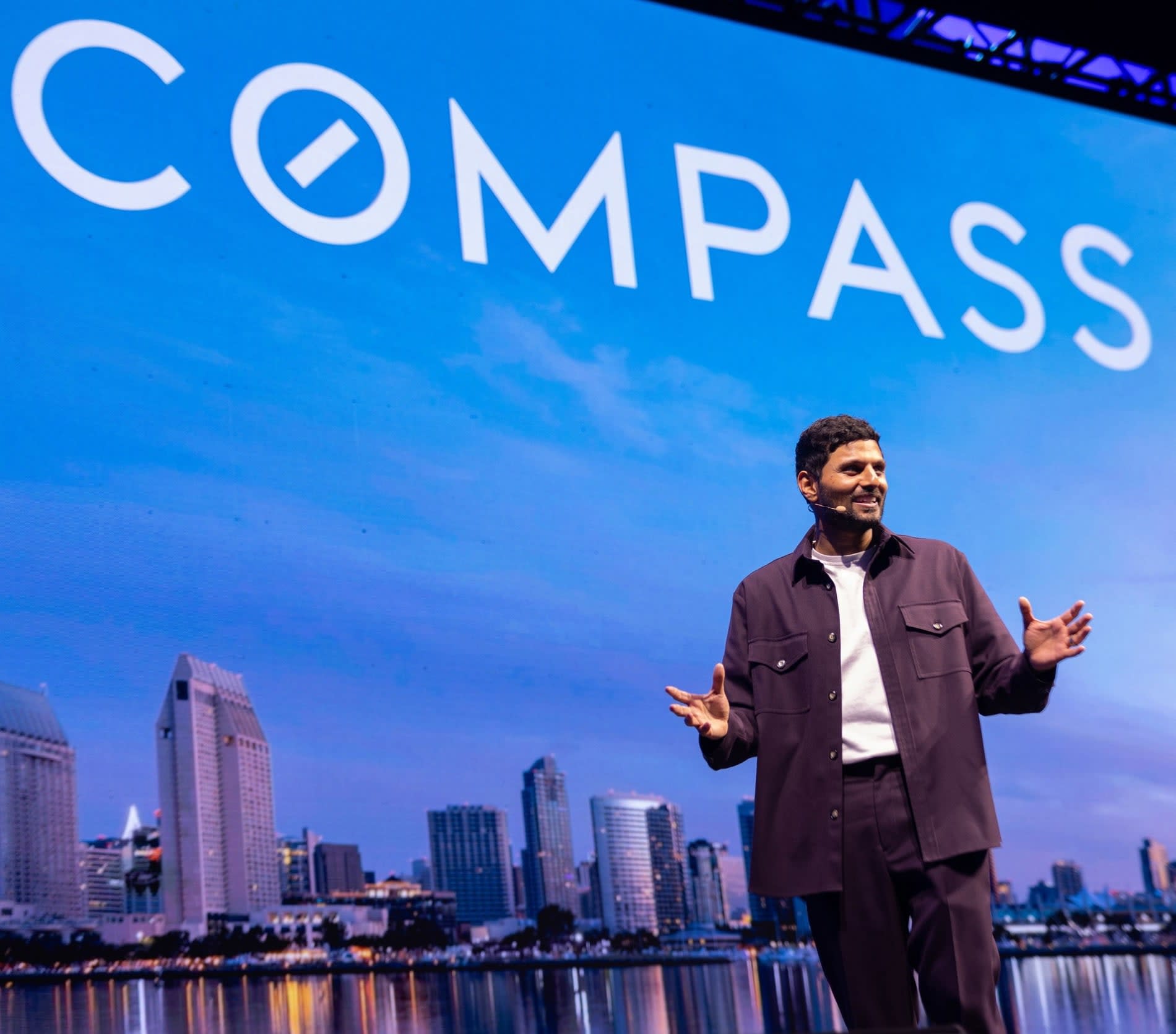 Jay Shetty speaks at the 2023 Compass Retreat opening ceremonies.
The annual Compass RETREAT (compassretreat.com) was held November 14-16 in sunny San Diego, what Compass bills as three "culture-filled days" and the industry's most powerful training event. The event offers a mix of training and education, recreation and networking and a celebration of the Compass culture and technology that has elevated it to the top of the industry across America's biggest cities (including San Diego) as the nation's leading brokerage. That status at the top of the real estate world is built on its technology its culture and how the two combine to form a powerful network of over 28,000 of the country's best agents where an astounding 16% of all transactions are referrals.

The opening night at San Diego's Rady Shell included a welcome address from Compass Founder and CEO Robert Reffkin and keynote speaker Jay Shetty, a New York Time's best-selling author, host of the "On Purpose" podcast and Chief Purpose Office of Calm. While Shetty shared about purpose include his T.I.M.E. acronym and carving out space in your daily life for thankfulness, inspiration, meditation or mindfulness to reflect and exercise for physical health.
In his opening remarks, Robert Reffkin passionately shared about what Compass has accomplished in its first decade and where he envisions it going in the years to come. Included among the many accomplishments of how Compass has changed the real estate landscape are these feats:
For the second year in a row, Compass is the #1 Real Estate Brokerage in the United States by sales volume.
Compass agents sell nearly 2.5X more than the average agent in the industry.
Compass has funded more than $1B in Compass Concierge projects for sellers, where Compass arranges for the cost of home improvement services like staging.
Compass has invested over $1.5B in the Compass technology platform, the only proprietary end-to-end platform for real estate agents that allows them to better serve their buyers and sellers.
Within 10 years of launching our first sale on Compass.com, Compass will have sold over $1 trillion dollars in sales volume.
Reffkin shared that "high tech and high touch is in our DNA" and highlighted a continued vision of making the Compass technology platform "Apple easy and Google fast" for its agents and clients. However, despite the focus on technology, the emphasis of the Compass culture is connection. Reffkin shared that the one single thing he's leaning into as a company is connectivity. In an industry – and a world – that has become increasingly reliant on digital communication, remote work and virtual connectivity, Reffkin said that the real estate industry is built on trust, and that is something you cannot build virtually. To that point, Reffkin visited more than 200 Compass offices across the country over the past year and shared that Compass has a vision of expanding beyond the United States in the near future.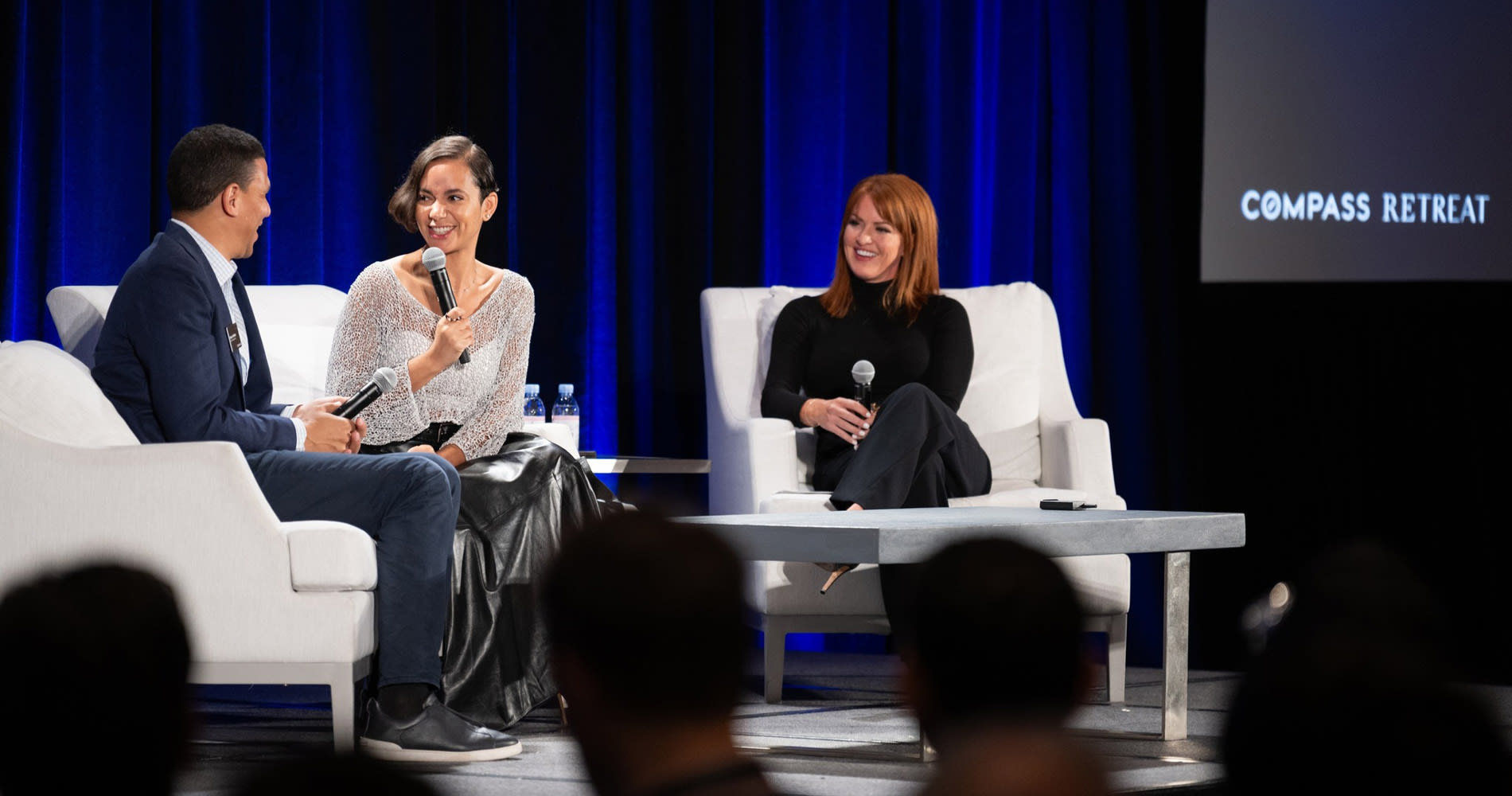 Robert Reffkin, Benis Reffkin and Jessica Northrop share the stage in a fireside chat.
The following morning, the schedule of events kicked off with a fireside chat hosted by Founding Agent of Compass Denver Jessica Northrop along with Reffkin and his wife Benis. Through a conversation that was both lighthearted and poignant, the couple shared an intimate look behind the scenes of their experiences and juggling work, family and personal time throughout their marriage of the last 11 years. Among the experiences they talked about was finding time to bring their children to open houses integrating family time with business and teaching kids the importance of both loving your job and supporting those around you. Despite the success of Compass, it is their family and their kids among the things they are most proud of though in addition to the growth of Compass. Jessica and Benis previously teamed up for an event in Denver sharing about entrepreneurship and motherhood with over 150 women of Compass Denver. That event helped initiate a series of women's events with Reffkin across the country to further connect Compass agents across market.
The retreat agenda in San Diego was chock-full of several other educational and networking events including learning about new developments with Compass technology platform, discussions on the current and future state of the industry, topics such as utilizing AI, marketing and social media, building a referral business and negotiation strategy.
In addition, several social and recreational events filled the calendar with opportunities for agents to explore San Diego, meet other colleagues from across the country and enjoy the surroundings. These included the Compass Cares Classic – an annual golf, pickleball and tennis tournament – benefitting three local charities, the Compass 5K, "SoCal Disruption" at Bloom SD (San Diego's premier nightlife venue), guided tours and walks along the coastal trail and ocean, a salsa class, pickup basketball, hike of Torrey Pines Beach and several niche Compass groups including those for young professionals, 12-step recovery, former NCAA athletes, mother/daughter teams, team leaders and many more.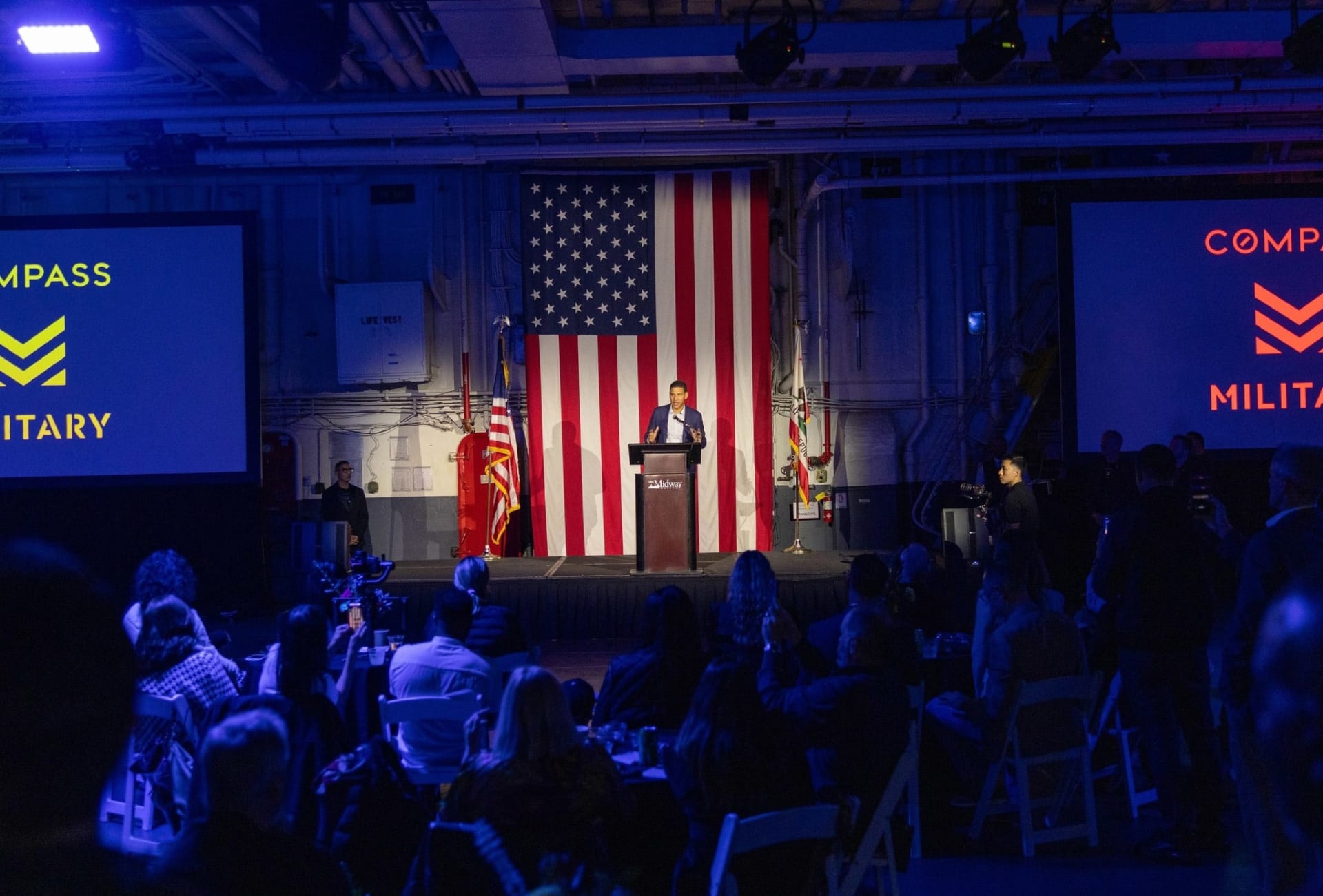 The Compass Military Division fittingly launches in San Diego at the 2023 Compass Retreat.
One of the most notable events was the 'official' launch of the Compass Military Division aboard the historic USS Midway in San Diego. The Military Division sets out to revolutionize the future of real estate to support our military members, veterans and families with services, offerings and education programs to teach veterans how to use their VA benefits to create wealth for their families. San Diego offers the perfect launching point as it proudly boasts the highest concentration of military/defense assets in the world.
The events concluded with a "San Diego Send Off" at Petco Park featuring an opportunity for everyone to celebrate, dance and enjoy the atmosphere in centerfield under the lights of the San Diego Padres baseball stadium.
Speaking to ebbs and flows of the housing market, interest rates and the life of being a real estate professional, Robert Reffkin noted that good times can create bad habits for agents. Conversely, bad times create good habits and opportunities to win market share. He stated that possibly there's "never been a better time to be an agent" because so many agents have forgotten what it takes to be successful and do what it takes to deliver for clients. One thing may be certain, perhaps there's never been a better time to be a Compass agent because the future is bright…whether in sunny San Diego, Denver, New York or anywhere Compass agents can help someone to find their place home.
See more photos from the 2023 Compass Retreat below...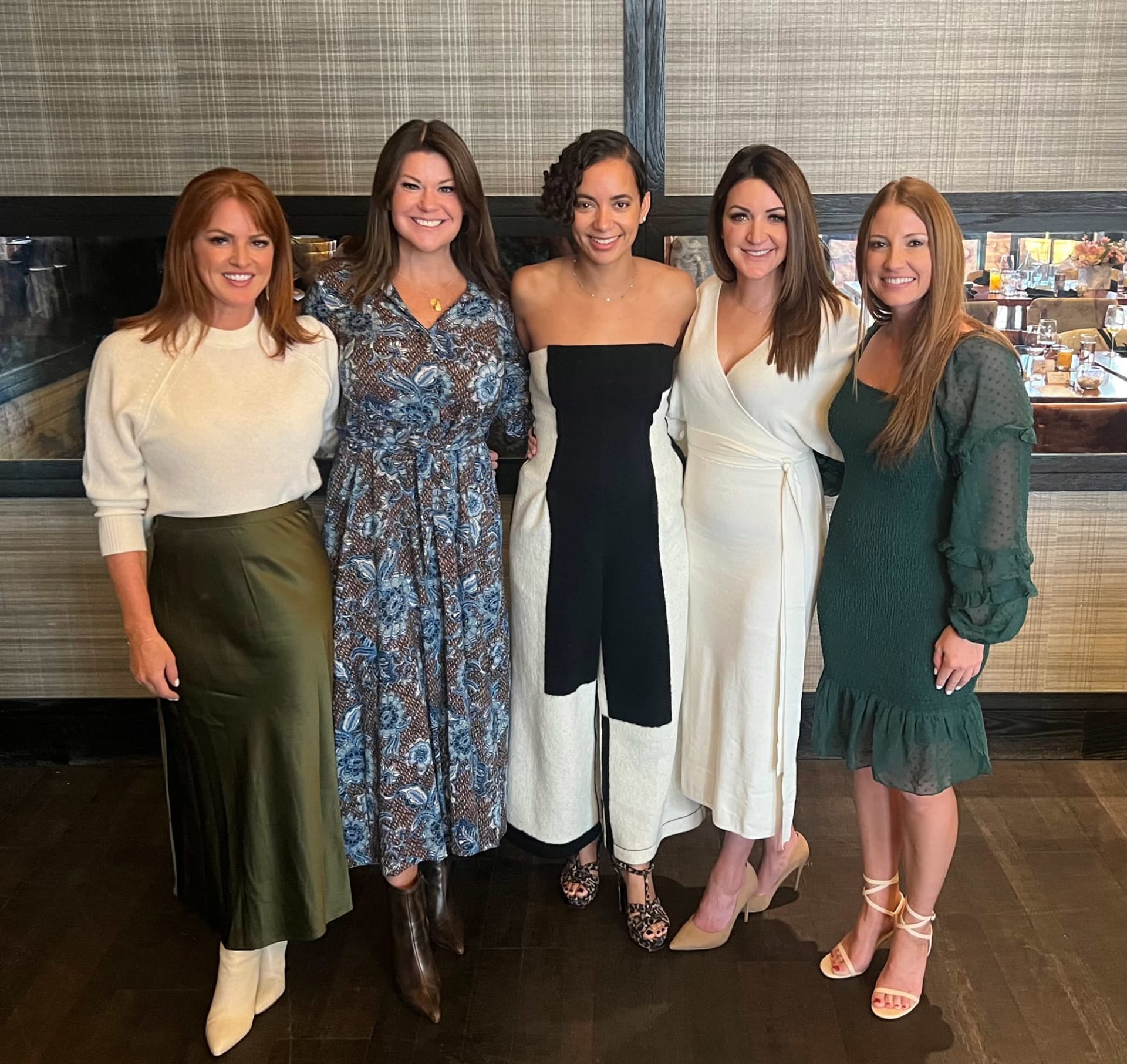 Jessica Northrop, Sarah Bangert, Brittany Morgan and Jayd Wells of The Northrop Group pose with Benis Reffkin (center) in San Diego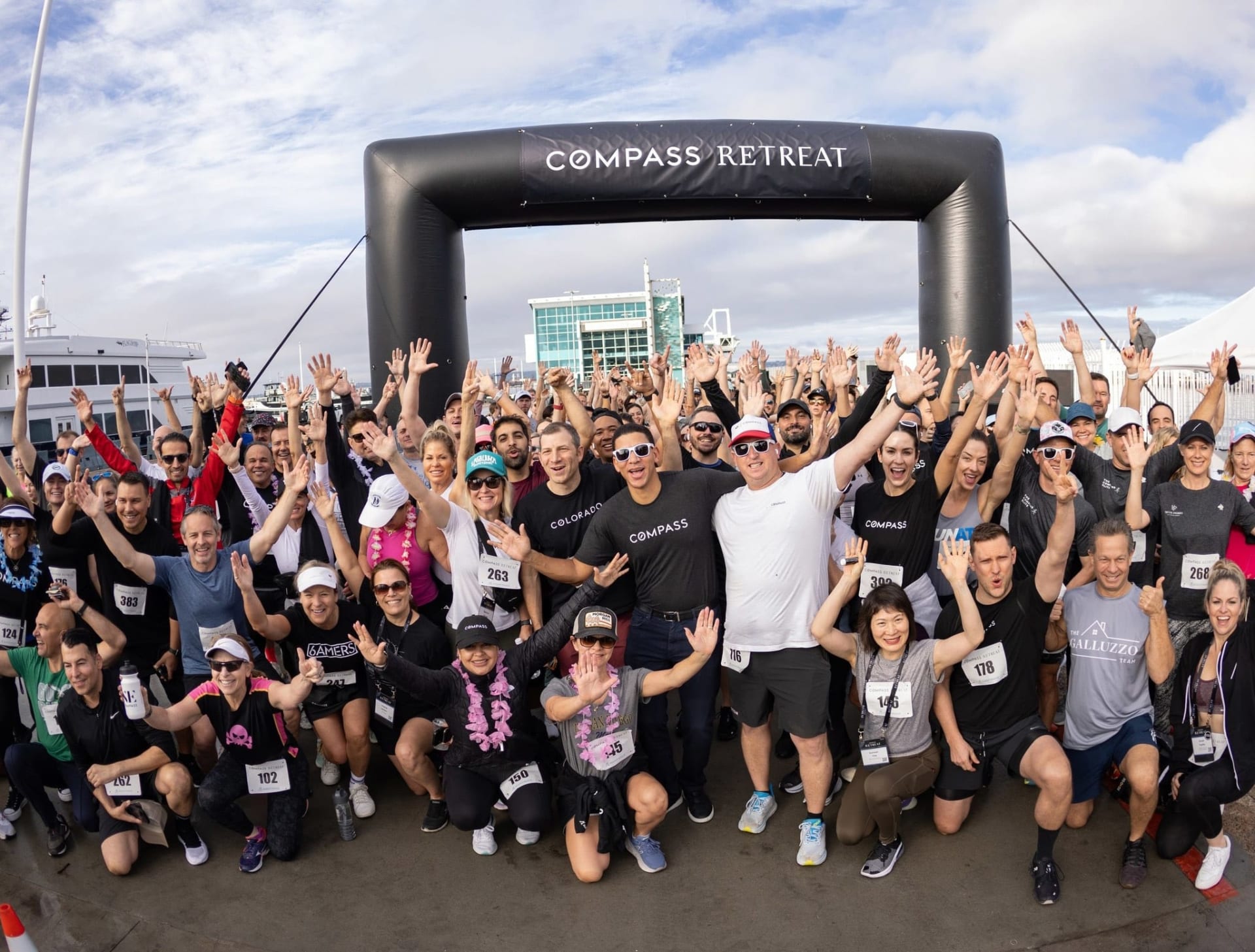 The Compass 5K was one of many recreational opportunities for Compass agents from across the country to meet and explore beautiful San Diego.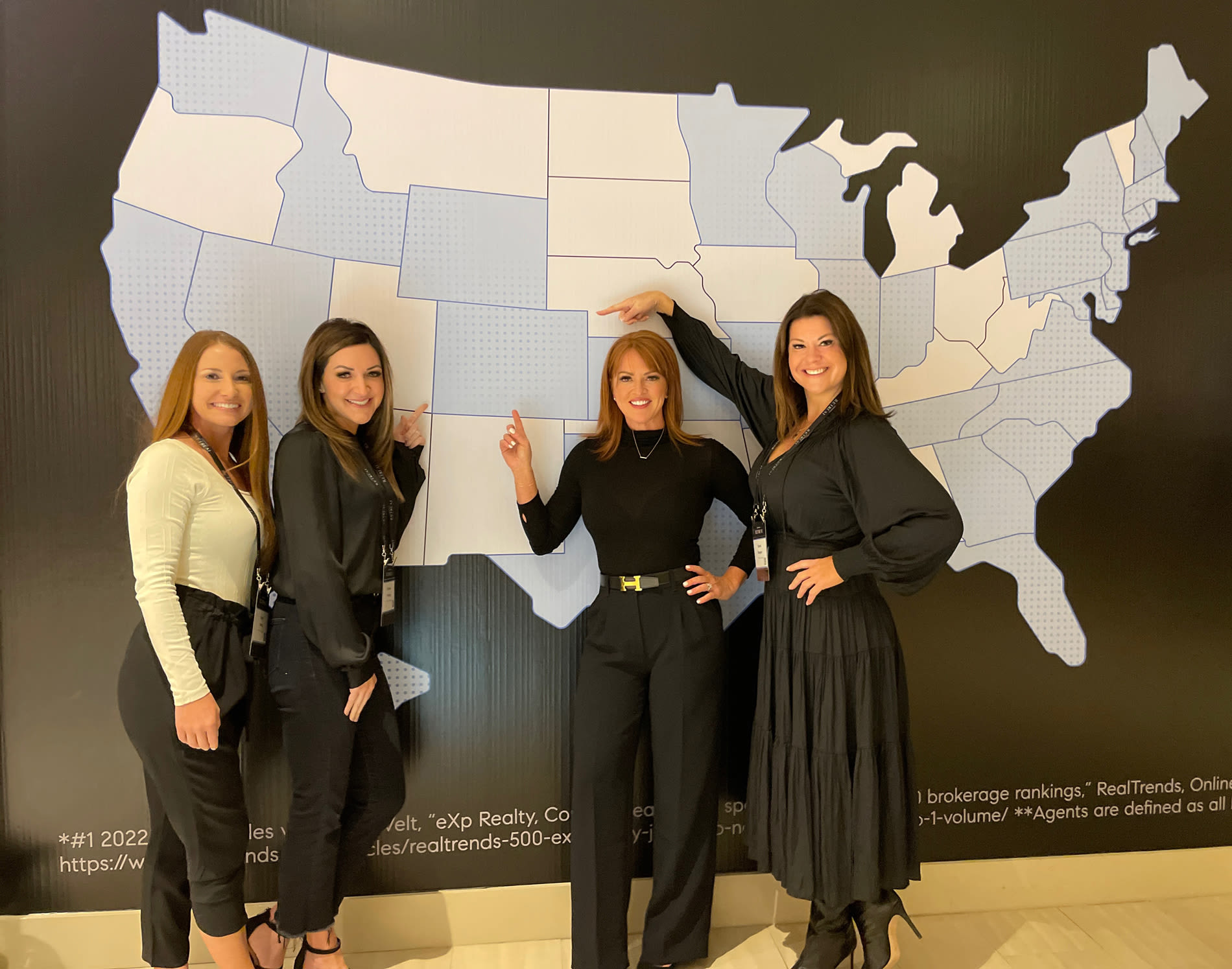 Jayd Wells, Brittany Morgan, Jessica Northrop and Sarah Bangert of The Northrop Group proudly represented Compass Denver at the 2023 Compass Retreat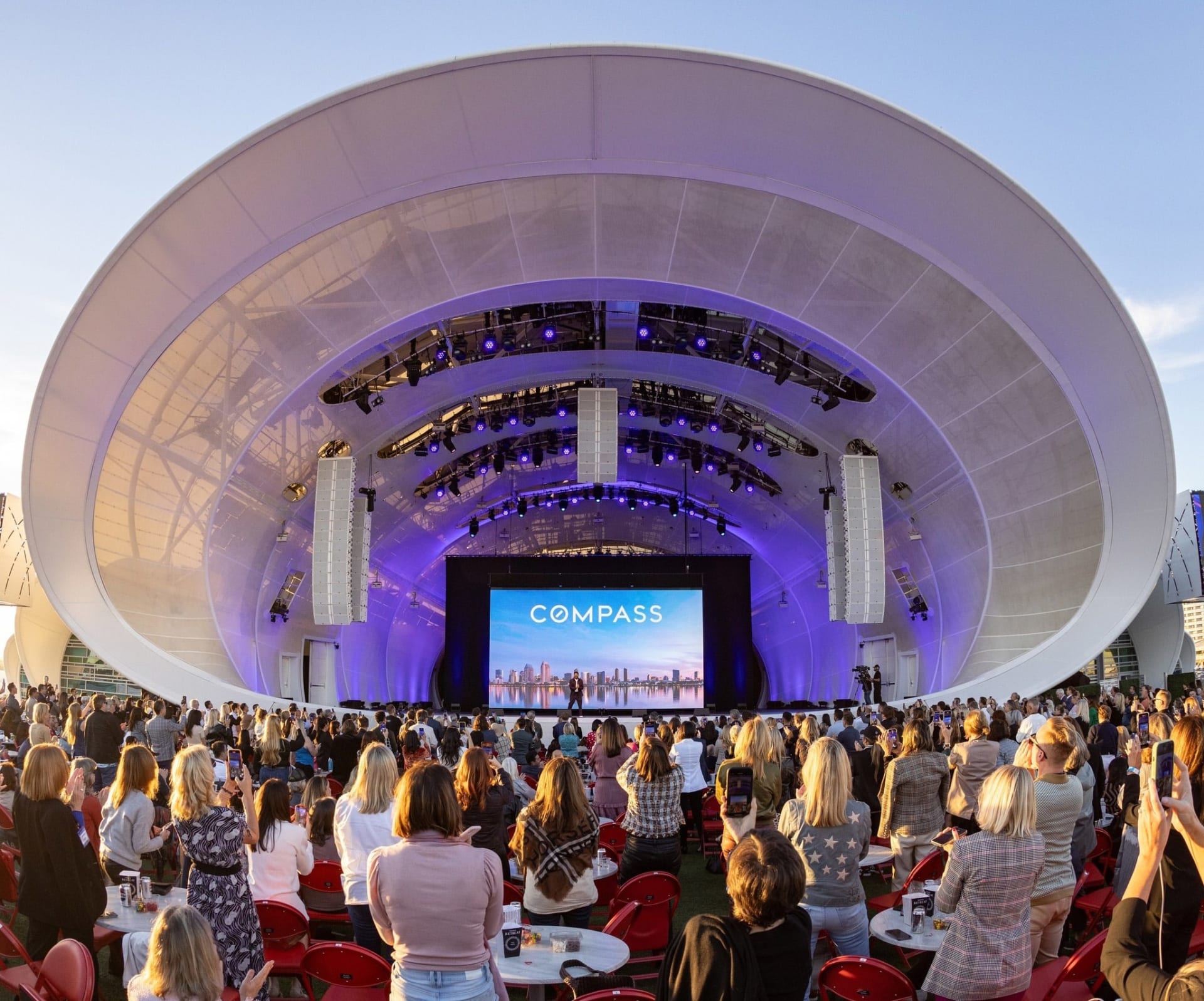 The Compass Retreat kicked off at the beautiful Rady Shell in San Diego.
---
Questions about making a real estate decision? You can search all Colorado homes for sale, learn more about working with The Northrop Group or read testimonials from our clients. Follow The Northrop Group on Facebook and Instagram.
Contact The Northrop Group at thenorthropgroup.com or 303.525.0200.
Read more from The Northrop Group Real Estate Blog: