Benis Reffkin Joins the Women of Compass Denver to Share About Entrepreneurship, Motherhood and Stretching the Limits
Reffkin brings wisdom and insight through stories, laughs, tears and reflection along with Compass Denver Founding Agent Jessica Northrop
October 7, 2022, The Northrop Group
"Every mom is an entrepreneur."
Benis Reffkin spoke to nearly 150 women about being a woman entrepreneur, taking risks and stretching the limits of what we're capable of as women at the latest Women of Compass Power Lunch hosted by Jessica Northrop, the Founding Agent of Compass Denver. Reffkin is an accomplished Executive Coach with a distinguished background along with being a hands-on mother of three young children in New York City. She also is a supportive wife to her husband, Robert Reffkin, founder and CEO of Compass.
But on Thursday, she spoke not as Robert's wife or an employee of Compass (which she is not), but as a relatable woman to the professionals in the room on her perspectives throughout life, challenges in motherhood and through the pandemic, and sharing wisdom she's gained through her personal and professional life experiences…all while making her first ever trip to Denver. Though this trip occurred during a sunny, autumn day with clear blue skies, she added "I'm thinking the next visit will be to Telluride and you all can show us how and where to ski."
The event was held at the esteemed Clayton Club, just a block from Compass's Cherry Creek office and was hosted by Jessica Northrop and The Northrop Group Team. It could not have made possible without the wonderful support of NFM Lending, First Alliance Title and All My Sons Moving & Storage who helped sponsor the event.
Through laughs and tears, Benis talked about her humble beginnings coming from the Dominican Republic raised by her mother amidst the diversity of New York city. She saw friends and classmates around her have opportunities and privileges that she didn't have. "I didn't know what to dream. I didn't know what it looked like." She worked hard in school and eventually she began to dream big. "I was just a kid, but it did instill something." Those dreams turned into reality when she was accepted into her dream school of NYU. However, affording tuition was another story.
Her mother's job as a U.S. Postal worker made $5000 over the limit for Benis to qualify for a full ride to NYU. She applied for financial aid and explored various avenues to be able to make her educational aspirations come true. She asked those around her for loans to help afford school and says proudly and gratefully that she paid back every single one of them on time. "Without them, I wouldn't be where I am today."
As Jessica added, "One thing I even tell my own kids is to be your own advocate. People do want to help."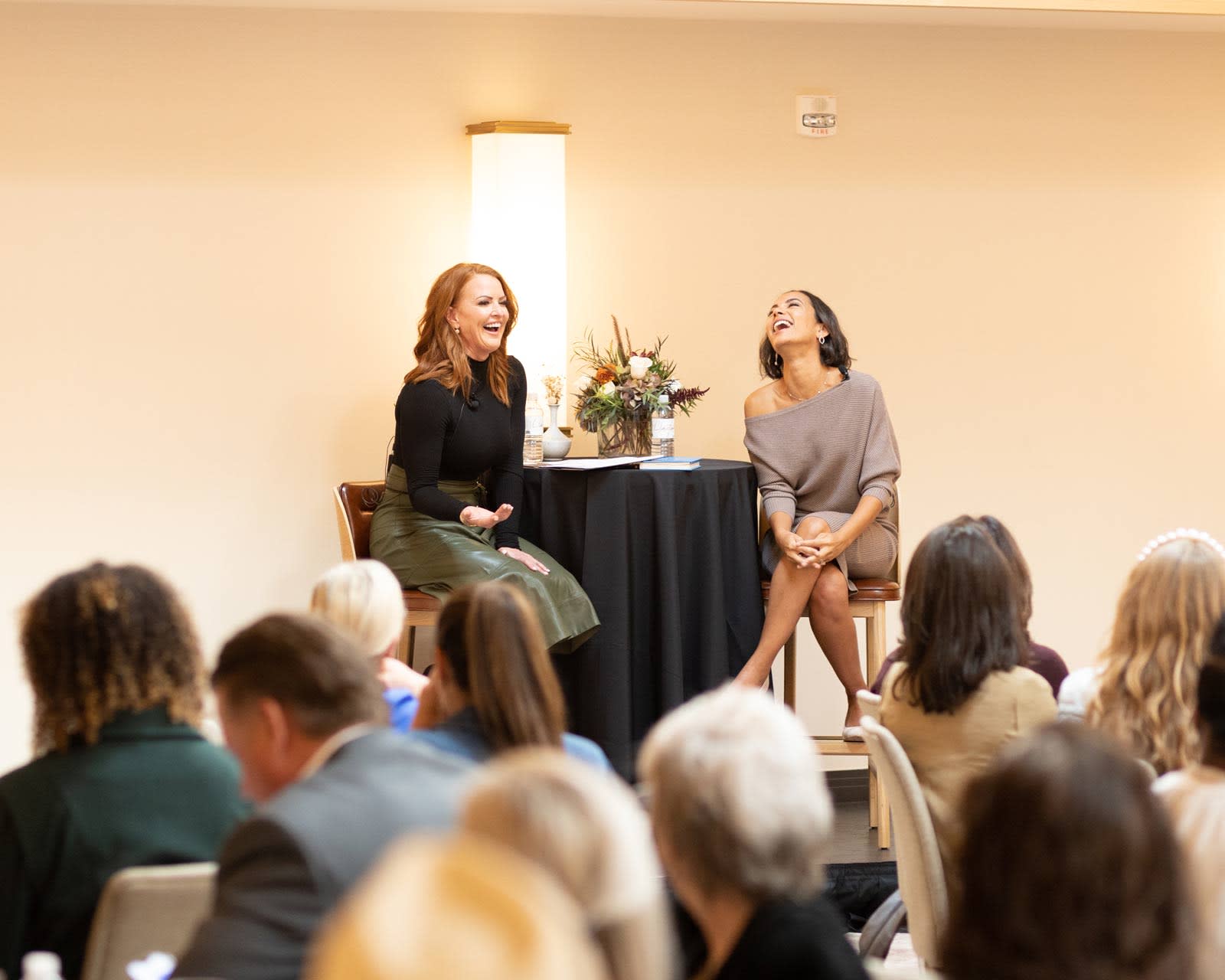 Jessica Northrop (left) shares a laugh with Benis Reffkin (right) in Denver.
Benis followed up her BA in Psychology at NYU by obtaining an MBA from Columbia and in the years since, has forged a successful professional path as an entrepreneur. That path started as a necessity. "I had spent the money already (on education and certifications). It was time to go for it," she explained with a laugh.
Her path was also shaped by key feedback she got from an employer early on as she explained, "Thank God for this guy who decided to be tough and give the unvarnished truth. Feedback can really help you shape yourself into something." Jessica and Benis talked about the importance of expectations, feedback and how to see it as a gift and Benis went on to add, "It's important to deliver feedback that's digestible. Sometimes positive feedback is the chaser." On expectations: "Expectations are the blueprint for disappointment. All conflict is because an expectation wasn't met or clearly defined."
Benis is the mother of three young children and shared in her relatable experiences in motherhood. Those experiences include humorous daily struggles ("I just need a home where I can hide from my kids sometimes") to post-partum challenges after childbirth and their experience the last few years since the pandemic which she called the most challenging part of her life ("I had just done all this work to piece myself back together (in motherhood) and then you throw nine of us into a summer house with every room taken. No school, nowhere to go.").
After making their home in New York, the Reffkin family moved to Seattle during the pandemic before moving back to New York just a month ago. "New York has the hustle and grind that nowhere else has. The entrepreneurial nature runs so strong." It was that entrepreneurial nature that kept pushing Reffkin forward on her own journey as an entrepreneur, all while her husband continued to lead Compass into being a public company, the nation's #1 brokerage and to the Fortune 500.
Amongst a room of women entrepreneurs who can relate in various ways, Benis explained, "I wasn't ready to go back to work full time (after having children). It kept my foot in the door to do something on my own terms and allowed me to have an intellectual outlet. It kept me busy the right amount of time."
Reffkin compared the daily grind of motherhood and being an entrepreneur and how the two have strengthened her. "I used to really need transition. Even an event like this, I would be stressed and felt like I needed to put on different hats. Now I just drop it and move to the next thing. My focus every morning is getting the kids out the door. I need every second of sleep I can get and if possible, take a shower." She joked, "My day is all about moving my shower."
Beneath the busy schedule, inner drive to succeed and effort to raise a family, she knows it's not all graceful but is thankful that her daughter compared her to a swan. "From my kid's perspective maybe it looks graceful, but it's me trying to hold everything together."
Among other questions from those in attendance, Benis shared about values she lives by which included some which Compass agents know very well – Maximizing your strengths and collaborating without ego. She noted that sometimes it may be hard to find your strengths until you have enough life experience to hone in on your best qualities while "Collaborating without ego is about getting us where we want to go together, faster."
The event was the third such event hosted by Jessica Northrop with a simple goal - providing a chance to connect, celebrate and listen to women who have been there before and want to help others rise to the top. Now back "home" in New York, Reffkin is ready to tackle the next challenges that come her way and along the way, helping others navigate their own paths to do the same.
As Jessica concluded, "This is what Compass is all about. Helping everyone find their place home."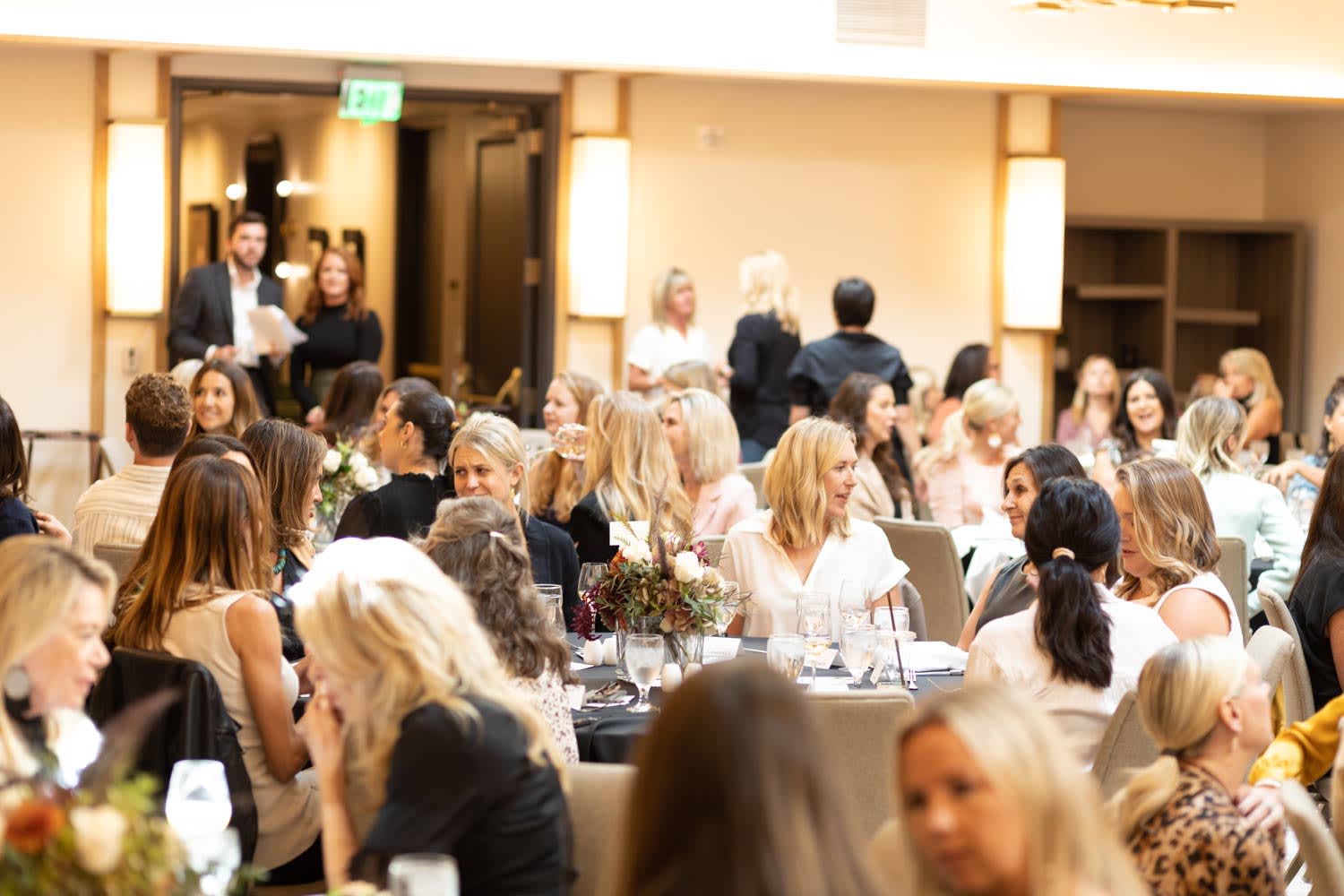 Compass agents gathered in Denver at the Clayton Club to hear from Benis Reffkin in the latest Women's Power Lunch hosted by Jessica Northrop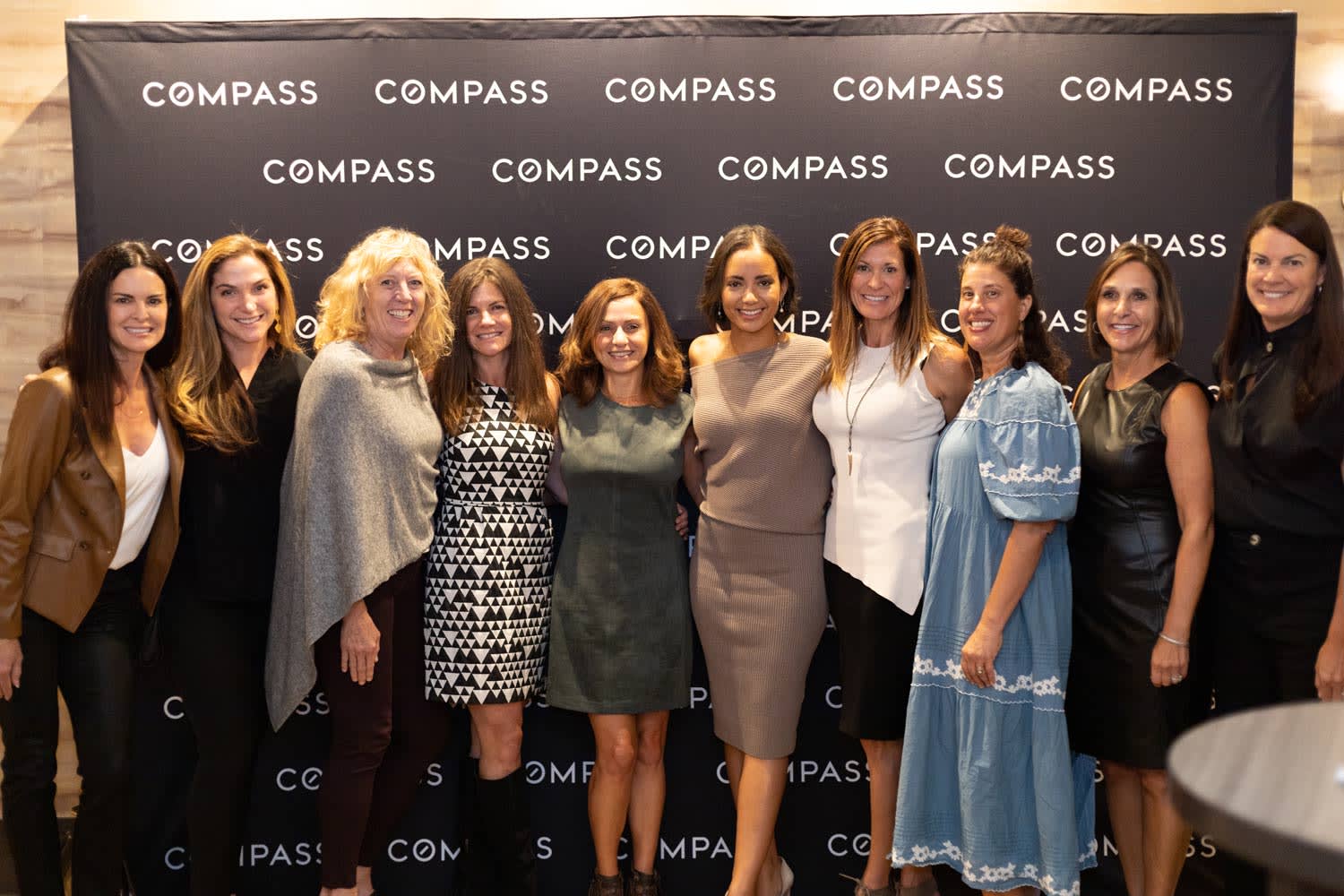 Benis Reffkin met hundreds of Compass agents in Denver on Thursday, October 6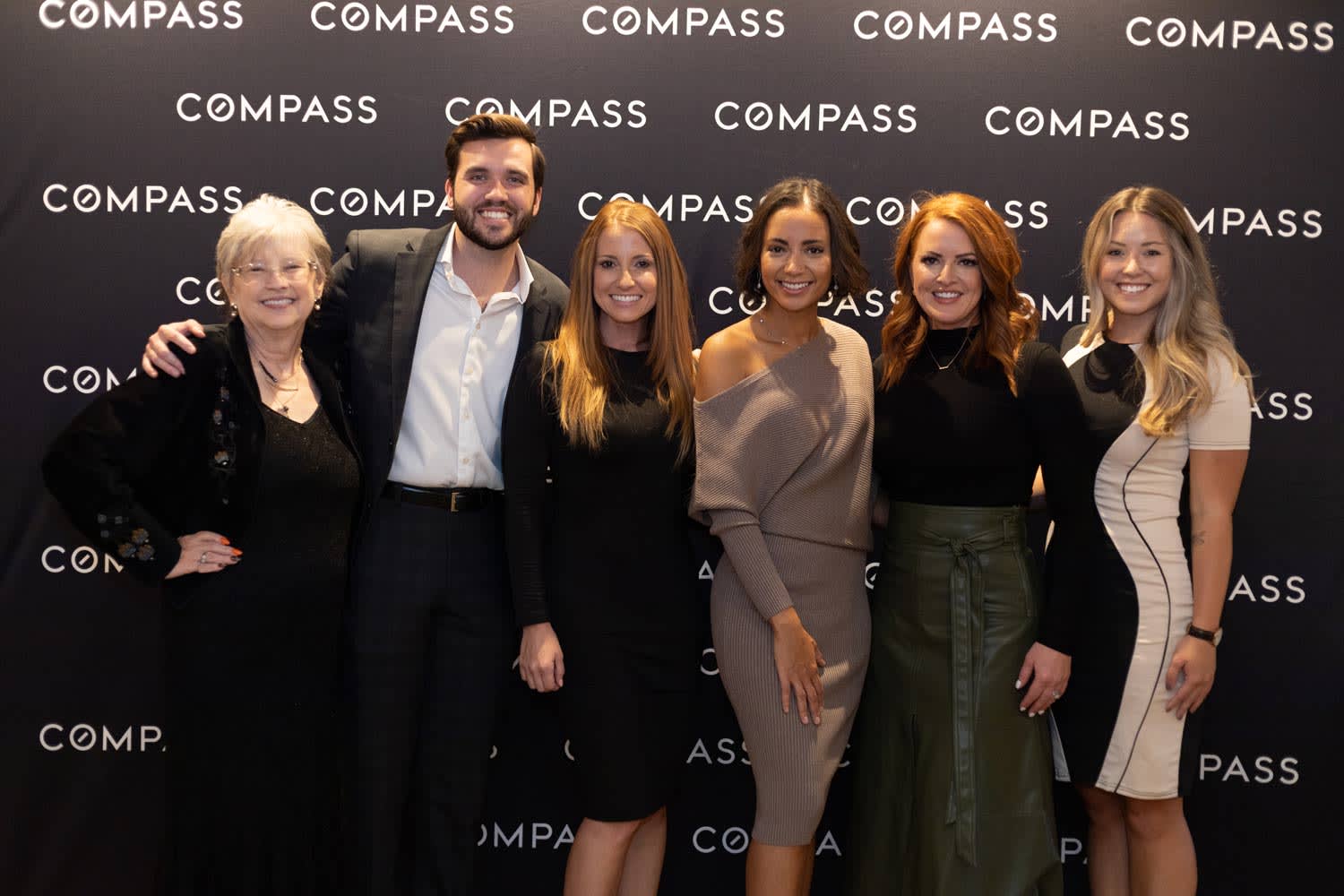 Members of the Northrop Group with Benis Reffkin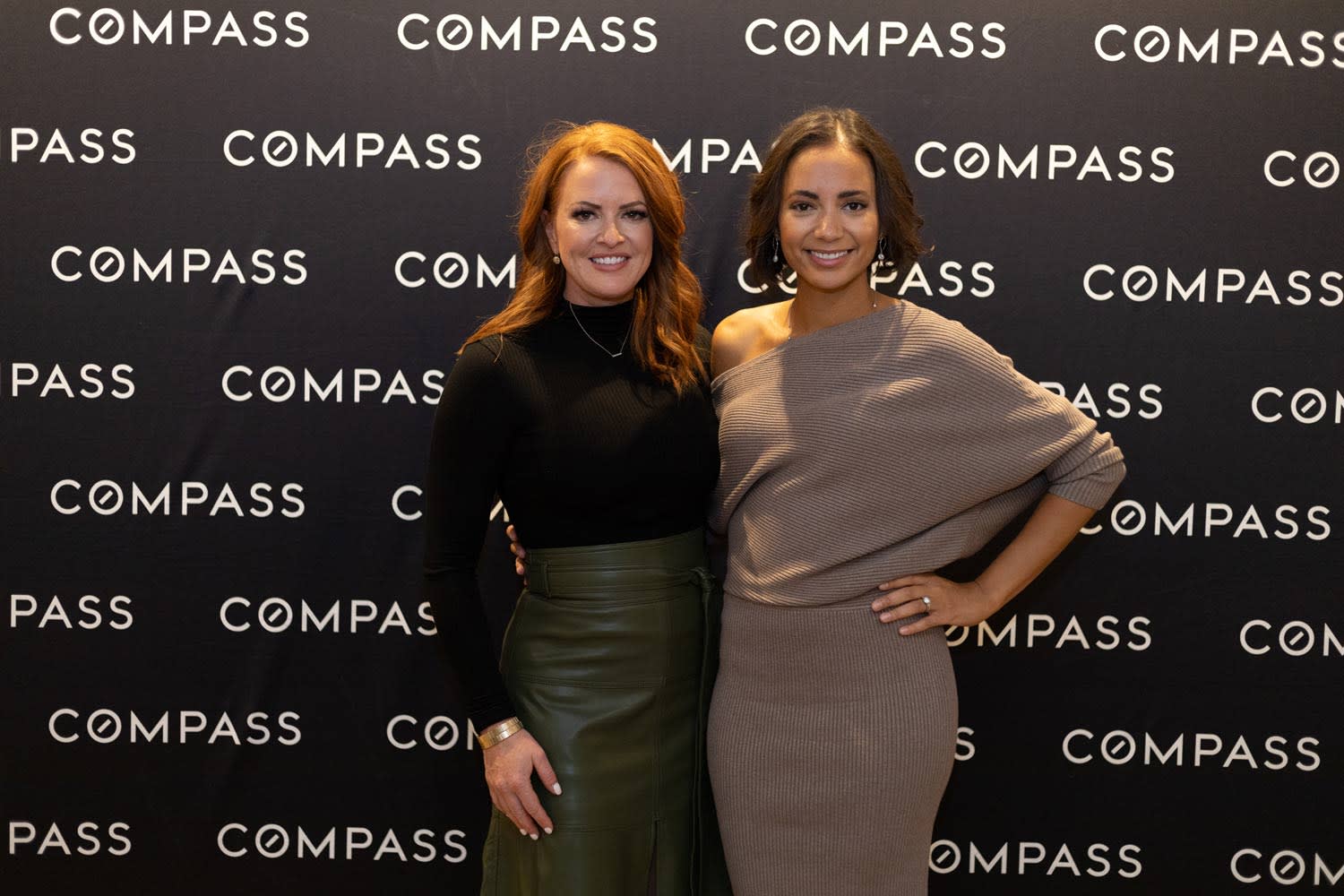 ---
Questions about making a real estate decision? You can search all Colorado homes for sale, learn more about working with The Northrop Group or read testimonials from our clients. Follow Jessica and The Northrop Group on Facebook and Instagram.
Contact Jessica directly at [email protected] or 303.525.0200.
Read more from The Northrop Group Real Estate Blog: