Create Memories with these 10 Delightful Fall Activities in the Denver Suburbs
Castle Pines, Castle Rock, Parker, Lone Tree, and Littleton Showcase the Best of the Season
September 21, 2023 - The Northrop Group
As the crisp autumn air sweeps through the Denver suburbs, residents and visitors alike find themselves immersed in a world of vibrant colors and delightful fall activities. One can't help but revel in the beauty of the changing leaves, transforming the landscape into a picturesque canvas of reds, oranges, and yellows. We love these time-honored traditions that bring a sense of nostalgia and warmth to the fall season and we hope you love them too.
We've listed ten activities in or near the areas we live and work in the South Metro Denver area below. Click on each for more info...
A Castle Pines custom, this year's festivities take place October 28th. Begin your day by donning your finest costume, gathering your little ghosts and goblins, and embarking on a thrilling adventure through Castle Pines businesses. This includes the former Safeway and King Soopers shopping centers, as well as the businesses in the Village at Castle Pines (located at the corner of Santa Fe and Happy Canyon). Join in the excitement by simply spotting the pumpkin displayed in front of each participating business and partake in the Trick-or-Treat Street festivities!
Then, don't miss out on the Family Festival event taking place in the heart of the Village Square Business District. Gather the entire family for a day filled with kids' activities, a charming fall photo booth, delightful hayrack rides, a friendly petting zoo, a vibrant pumpkin patch, thrilling pumpkin races, and much more!
Lair o' the Bear Park offers an array of delightful activities for all to enjoy. Conveniently situated just a short 30-minute drive from Denver, this idyllic destination beckons as the perfect weekend getaway. No matter your preference—be it picnicking, hiking, fishing, or mountain biking—this park provides a diverse array of activities to please every nature lover, especially in the invigorating autumn atmosphere.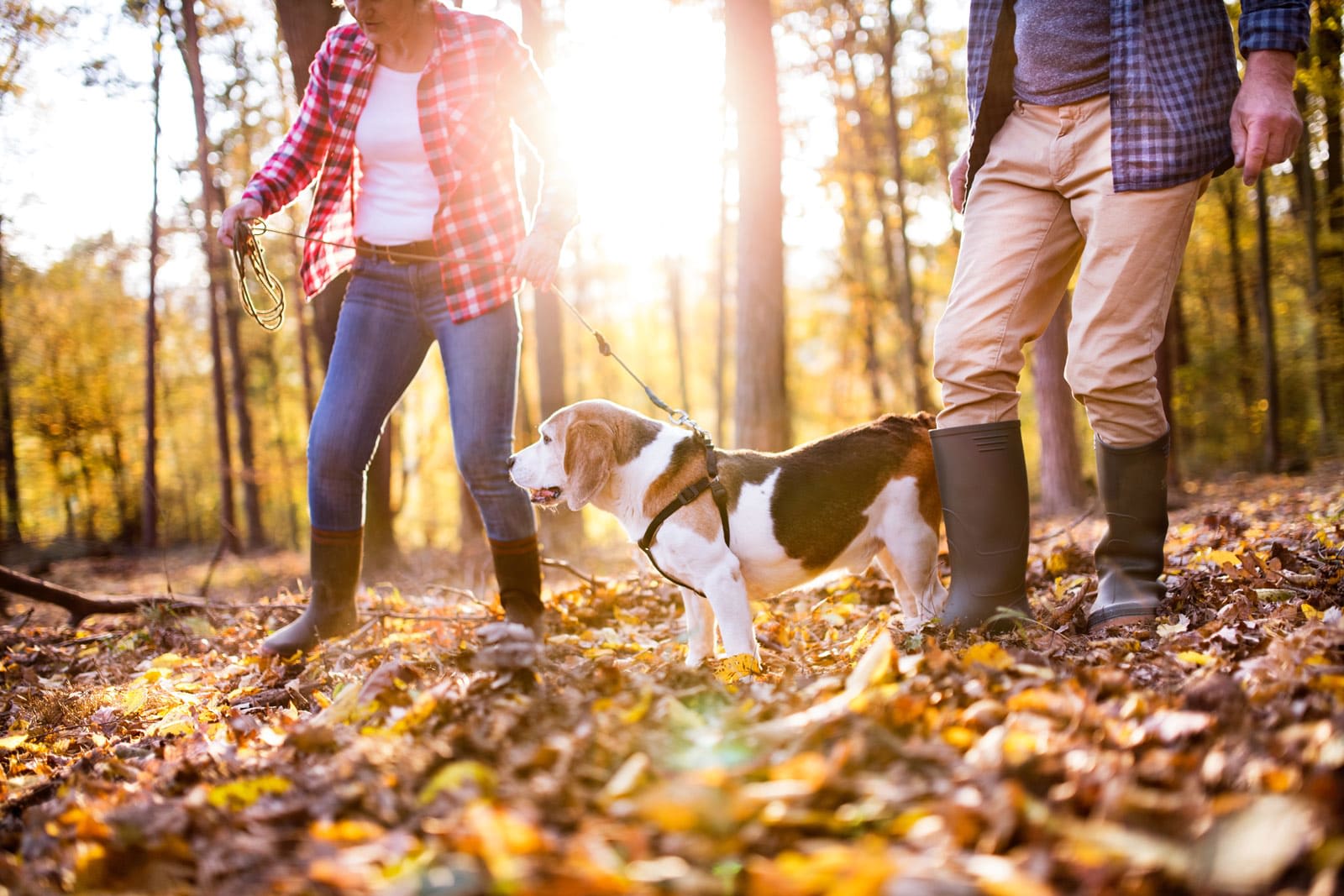 A simple hike and picnic at Lair o' the Bear Park is the perfect way to slow down and connect for the whole family..and it's dog friendly.
Prepare for an exciting experience and seize the day during weekends from September 15th to October 29th as you dive into a vast seven-acre corn maze. This year, Chatfield Botanical Gardens invites guests to immerse themselves in an ocean-themed adventure, promising a wave of fun with surprising twists and challenging turns. For a bird's-eye view, be sure not to miss the opportunity to survey the maze from the impressive 15-foot-tall bridge. Younger explorers under the age of 10 can also enjoy their own pint-sized corn mini-maze for a scaled-down adventure. Don't forget about the Pumpkin Festival October 8-9th, 9:00am - 4:00pm where ticket entry includes the corn maze!
For thirty years, the Castle Rock Farmer's Market has stood as a pillar of Douglas County, providing its residents with a beloved gathering place to discover fresh fruits, vegetables, and a diverse range of offerings from our dedicated local farmers, ranchers, bakers, and numerous vendors. The market is unwavering in their commitment to ensuring that every member of the community has access to farm-fresh provisions, with a dedicated focus on nourishing and igniting our shared spirit.
Embark on an enchanting journey through the Jack O' Lanterns in Littleton, Colorado, a captivating experience for visitors of all generations. Follow the radiant path adorned with more than 7,000 exquisitely hand-carved pumpkins and experience a mesmerizing light spectacle that brings exhibits to radiant life. From a nautical seascape and a majestic pirate ship to awe-inspiring dinosaurs, dragons, and beyond, each element softly glows, creating an enchanting atmosphere that brims with magic around every turn! Tickets available online for shows running September 22, 2023 through October 31, 2023.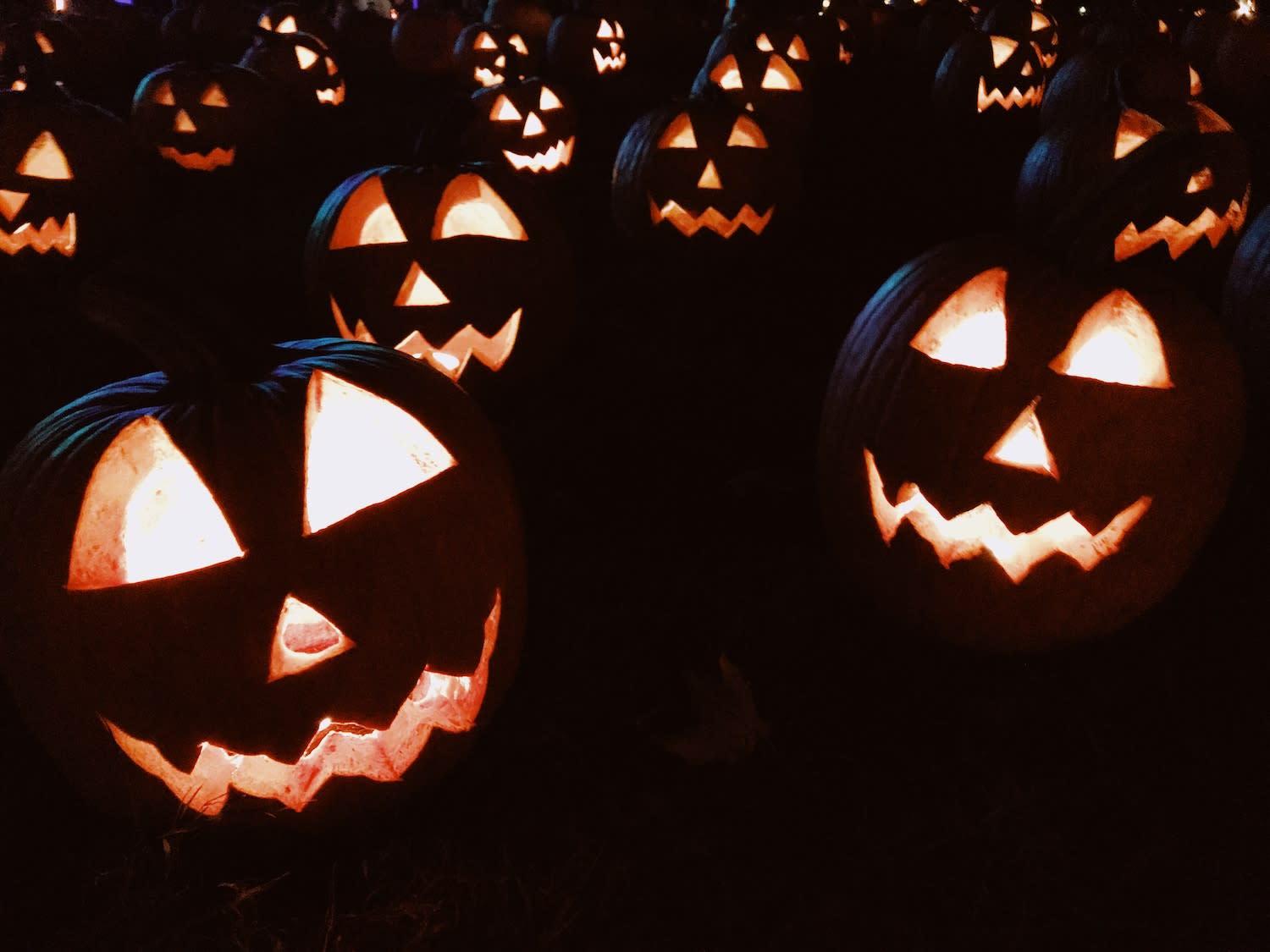 With only two incredible locations, Magic of the Jack O' Lanterns is not to be missed!
Just a short drive outside of Castle Rock in Franktown, Lone Creek Farms offers over 20 fall activities for the whole family! From zip lines to peddle car racing, livestock and of course pumpkins! Open all of October Every Thursday-Sunday 10am-7pm.
Flat Acre Farms proudly maintains their very own honey bee farm. The raw honey is a pure, unadulterated delight, completely devoid of pasteurization, ensuring it retains all of the natural enzymes and beneficial compounds that make honey a nutritional powerhouse. Enjoying local raw honey within a 50-75 mile radius of your home can provide relief from seasonal allergies, thanks to its unique properties. Flat Acre Farms honey is the perfect Colorado addition to fall tea and baking!
As you embark on the picturesque one-hour drive from I-70 to US 285, Guanella Pass transforms into a vibrant canvas painted with the colors of autumn. Rising to an elevation of 11,670 feet, the pass treats you to sweeping vistas that include the majestic silhouettes of Mount Evans and Mount Bierstadt on the distant horizon. With a rich historical heritage, Georgetown welcomes you with a plethora of dining establishments nestled along its charming streets.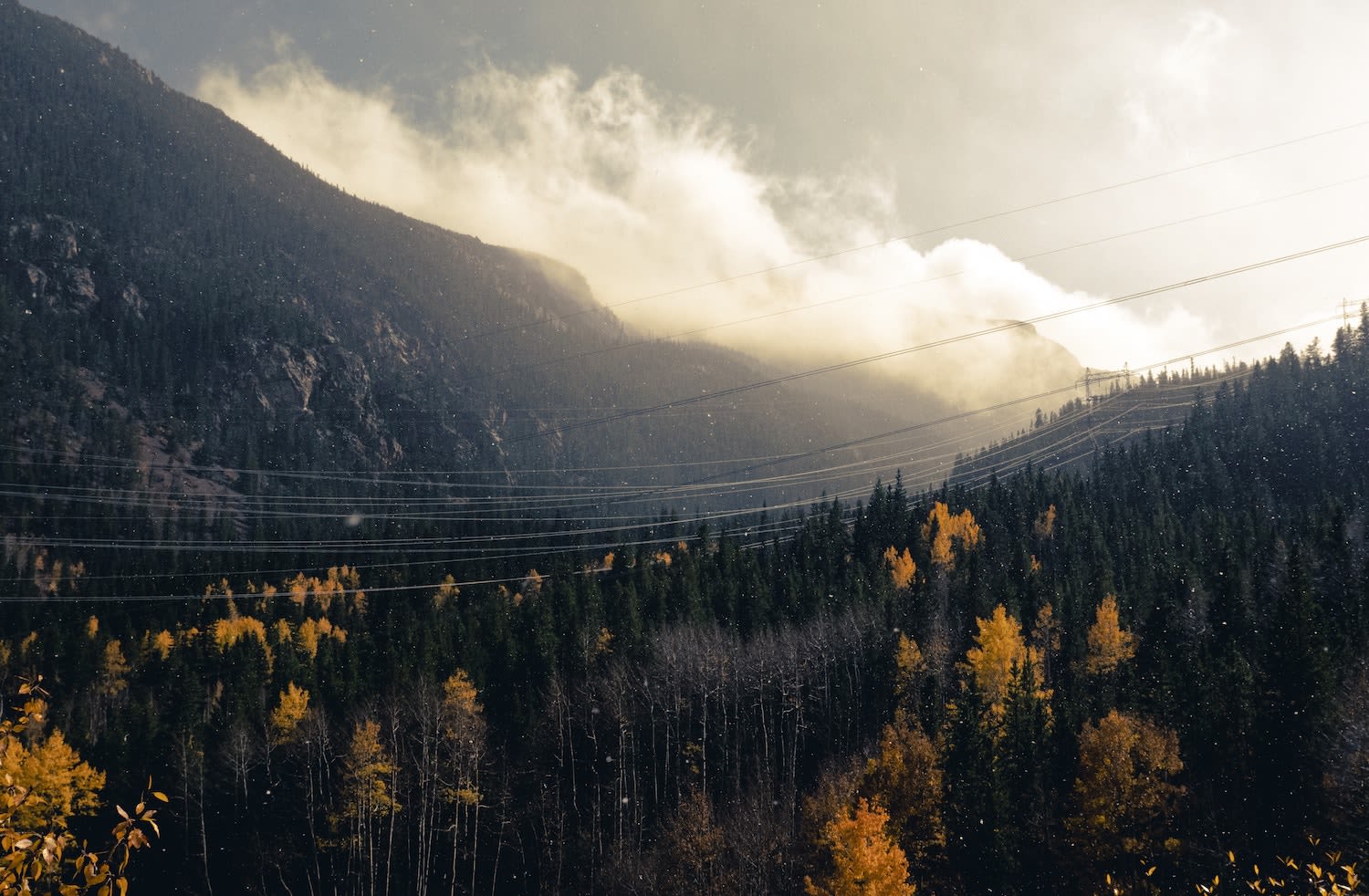 Guanella Pass provides all the best of fall foliage on a one hour drive from I-70 to US 285.
Situated at the entrance of the Mary Carter Greenway Trail within Hudson Gardens, you'll find this well-loved coffee shop in the northwest corner. With your cozy beverage in hand, savor a leisurely walk through the gardens, embracing the invigorating, crisp air.
Experience the breathtaking vistas of the Colorado mountains, the Denver metropolitan area, and the lush grassland scenery and wildlife along this picturesque path in Lone Tree. This 3.72-mile trail offers a leisurely hike with occasional inclines, providing a 200-foot elevation gain, including short stretches with grades exceeding 8%. This beloved trail is open to all, making it a cherished choice among Colorado residents. It's even stroller-friendly, accommodating both single and double BOB strollers. If you're seeking a longer adventure, you can seamlessly extend your journey by connecting to the East/West Regional Trail from Bluffs Regional Park.
So, gather your friends and family to bask in the crisp, beautiful Colorado fall. From pumpkin picking to cozy picnics, there's an abundance of seasonal activities to create cherished memories with loved ones against our picturesque suburban backdrop.
---
Questions about making a real estate decision? You can search all Colorado homes for sale, learn more about working with The Northrop Group or read testimonials from our clients. Follow Jessica and The Northrop Group on Facebook and Instagram.
Read more from The Northrop Group Real Estate Blog: