Compass Leads Douglas County in Luxury Home Sales
Compass also ranks as the top real estate brokerage in Denver, Boulder and the United States in sales volume
December 16, 2022, The Northrop Group
Compass has made a meteoric rise in its 10 years in the real estate business across the United States and its impact in Colorado is as evident as anywhere. Built on a vision of dreaming big, supporting the entrepreneur agent and bringing innovative technology and tools at the hands of its agents on behalf of their clients, Compass recently became the #1 brokerage in the country, was named a Fortune 500 Company and it took just two years for Compass to rise to the top of all Denver brokerages in sales volume, supplanting brokerages that have been established for decades throughout the state. In fact, Compass ranks #1 in both Denver and Boulder for total sales volume as well as in the distinct category of luxury sales ($2M+).
Furthered by more top sales in 2022, Compass also can add Douglas County to its list of accolades as the #1 brokerage for luxury sales in the county. With over $88,000,000+ in total closed volume in the luxury space in 2022, Compass accounts for 13.3% market share. Douglas County - located about 30 minutes south of downtown Denver - consists of either all or part of the following cities: Littleton (including Highlands Ranch), Castle Rock, Castle Pines, Parker, Lone Tree, Roxborough Park and Sedalia among others.
It's also no surprise that among those luxury sales, Compass agents listed the top three sales in Douglas County in 2022: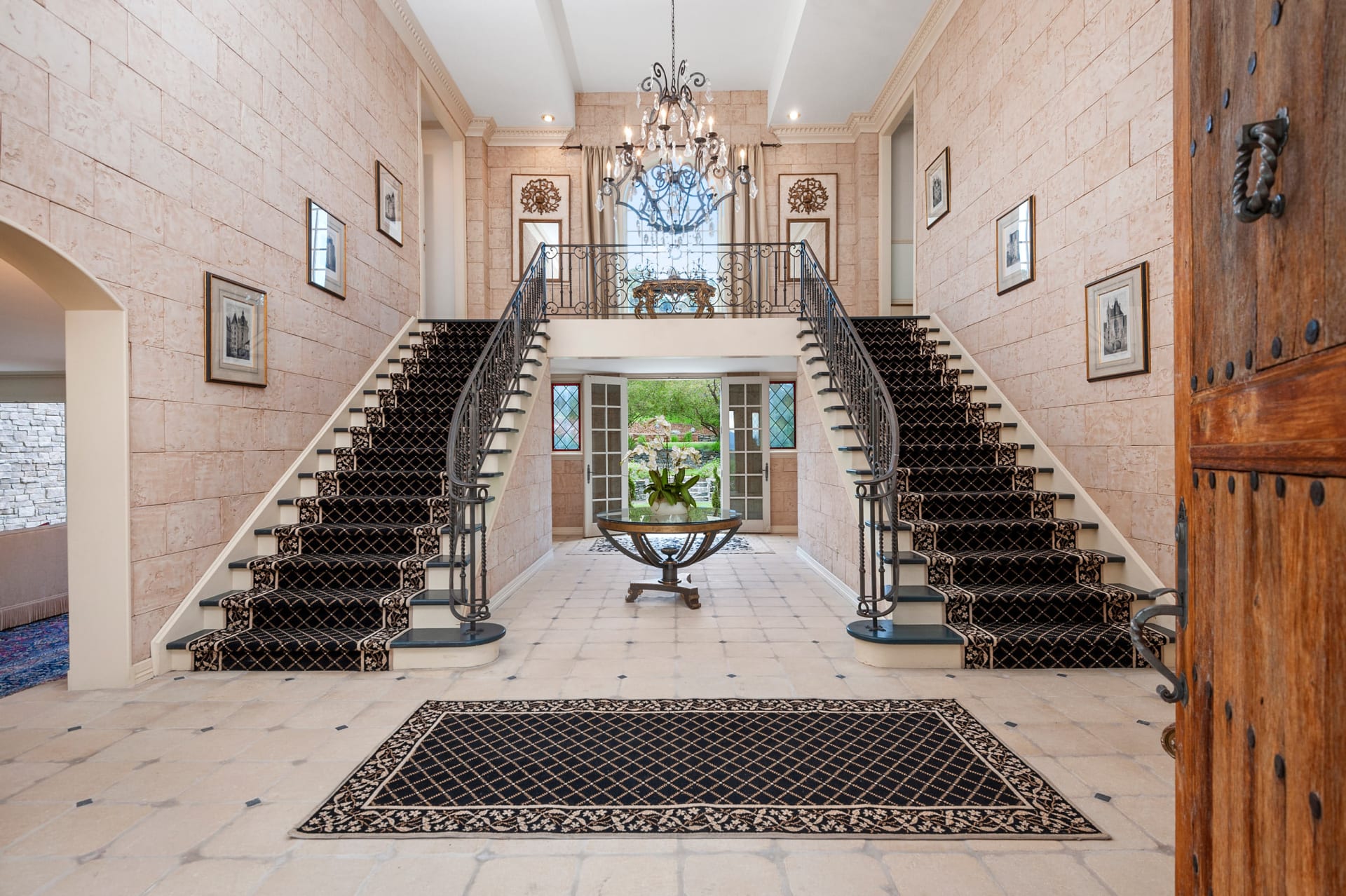 7007 Daniels Park Road (also pictured at top), listed by Jessica Northrop and Jeff Hendley of Compass Denver
1. 7007 Daniels Park Road - $8,040,000, listed by Jessica Northrop and Jeff Hendley of Compass Denver
Beautifully perched on 55 acres, this equestrian estate offers unobstructed mountain views and stunning green pastures on the border of Castle Pines and Sedalia. The European-inspired Chateau features a grand entrance with dual staircases, towering ceilings, stained glass windows, imported wood beams, stone walls and includes a 36,000 square foot equestrian training center and a 2,200 square foot barn, all accessible through private, custom wrought iron gates.
31 Albion Place, listed by Brittany Morgan of Compass Denver and Ronda Courtney of Re/Max Leaders
2. 31 Albion Place - $6,340,000, listed by Brittany Morgan of Compass Denver and Ronda Courtney of Re/Max Leaders
Formerly the Colorado Home of the Year, the 11,147-square-foot home at 31 Albion Place sold on November 30. It is a masterpiece of modern architecture constructed of steel, concrete and glass...a fortress of sophistication and luxury. The home is nestled within the secure gates of The Village at Castle Pines and backs to the green of the 12th hole of the exclusive Castle Pines Golf Club.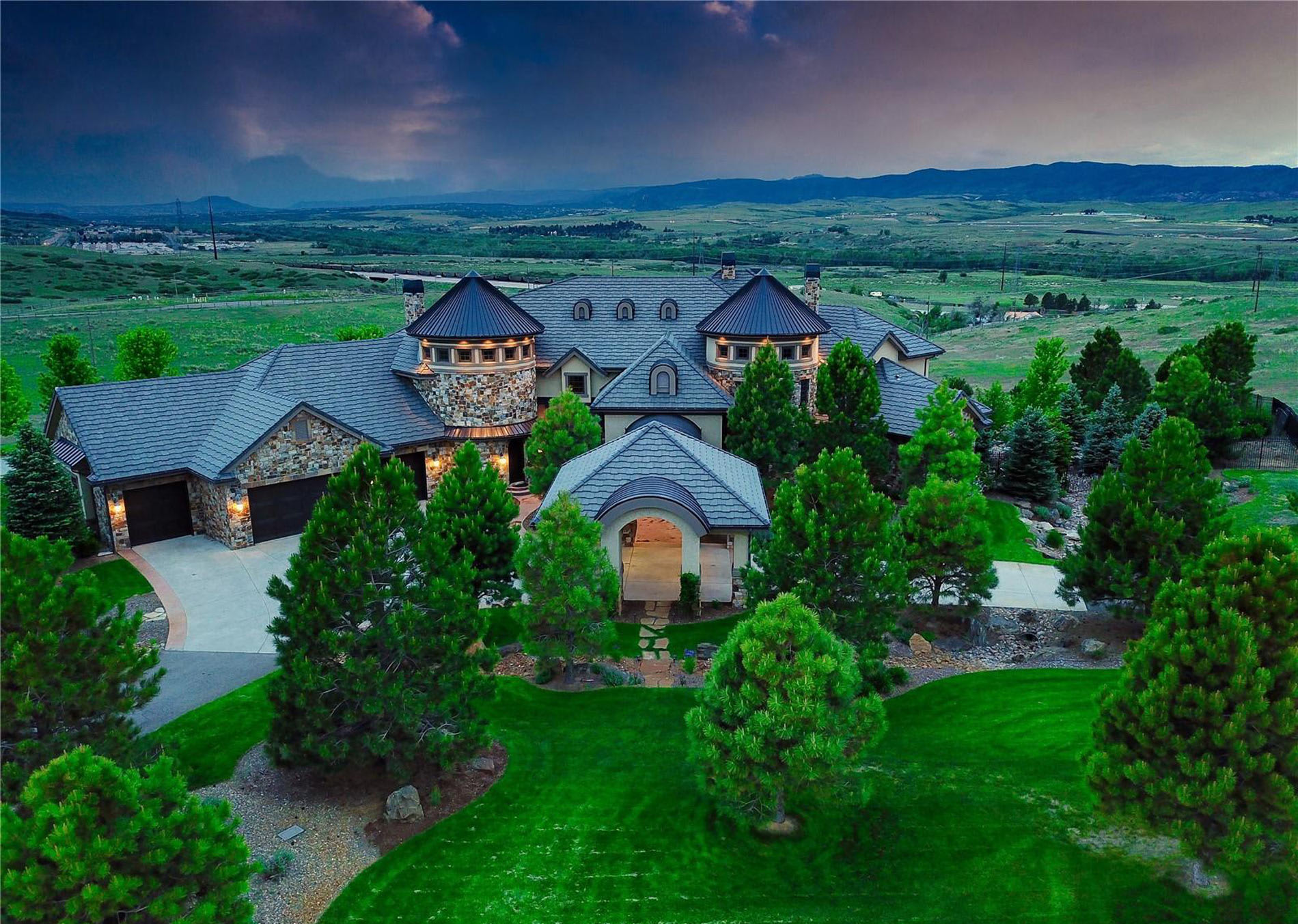 9719 Chatridge Court in Littleton - listed by David DiPetro of Compass Denver
3. 9719 Chatridge Court - $5,899,999, listed by David DiPetro of Compass Denver
Located in Chatfield Ridge, 9719 Chatridge Court is an impeccably built estate situated on 41.5 acres with panoramic views of the beautiful surroundings. In addition to the magnificent 15,023 square-foot-home, the property hosts a full size illuminated basketball/tennis court, lush landscaping with a water feature, fire pit, and 41.5 sprawling acres to enjoy the freedom to ride horses or ATVs.
In total, Compass boasts over 1050 agents statewide (72 principal agents joined in 2022) and over 700 in the Denver Metro area. Founding Agent of Compass Denver Jessica Northrop made the switch and has helped lead the charge, ranking as the #1 Individual Agent each of the past two years. "This is further proof that Compass delivers what they promise to agents: unmatched tools, support and a vision in how a brokerage can change the game. We're continuing to dream big on what we provide for our clients and how we can help them to accomplish their real estate goals." says Jessica.
"Dreaming big" is one of eight entrepreneurial principles Compass features as core values and they serve as a roadmap for the company and its agents. These include:
Dream big
Move fast
Learn from reality.
Be solutions-driven.
Obsess about opportunity.
Collaborate without ego.
Maximize your strengths.
Bounce back with passion.
Douglas County currently has a population of nearly 375,000 (source U.S. Census 2021) and was the fastest growing 'exurb' in the 30-year period from 1990-2019 experiencing 481% population growth. An "exurb" is generally used to refer to communities that exist beyond the traditional suburban areas but are still economically connected to a large metropolitan area. It was also recently ranked by U.S. News as the #1 Healthiest Community in America in 2019 (it ranked as #3 in 2022).
With a vibrant community, strong real estate market and the power of the nation's top brokerage leading the way, Douglas County has made its mark in Colorado…as has Compass.
Data source for Douglas County Data: REColorado January 1, 2022 - December 31, 2022. #1 Brokerage in Denver and Boulder based on closed volume data from REColorado, 2020, 2021 and 2022. #1 Individual Agent based on closed volume data from REColorado, 2020 and 2021.
---
Questions about making a real estate decision? You can search all Colorado homes for sale, learn more about working with The Northrop Group or read testimonials from our clients. Follow Jessica and The Northrop Group on Facebook and Instagram.
Contact Jessica directly at [email protected] or 303.525.0200.
Read more from The Northrop Group Real Estate Blog: