Jessica Northrop Ranks as #1 Agent of Compass Denver for Second Year in a Row
Compass Denver also ranks as the top brokerage in Denver for 2021
February 25, 2022, The Northrop Group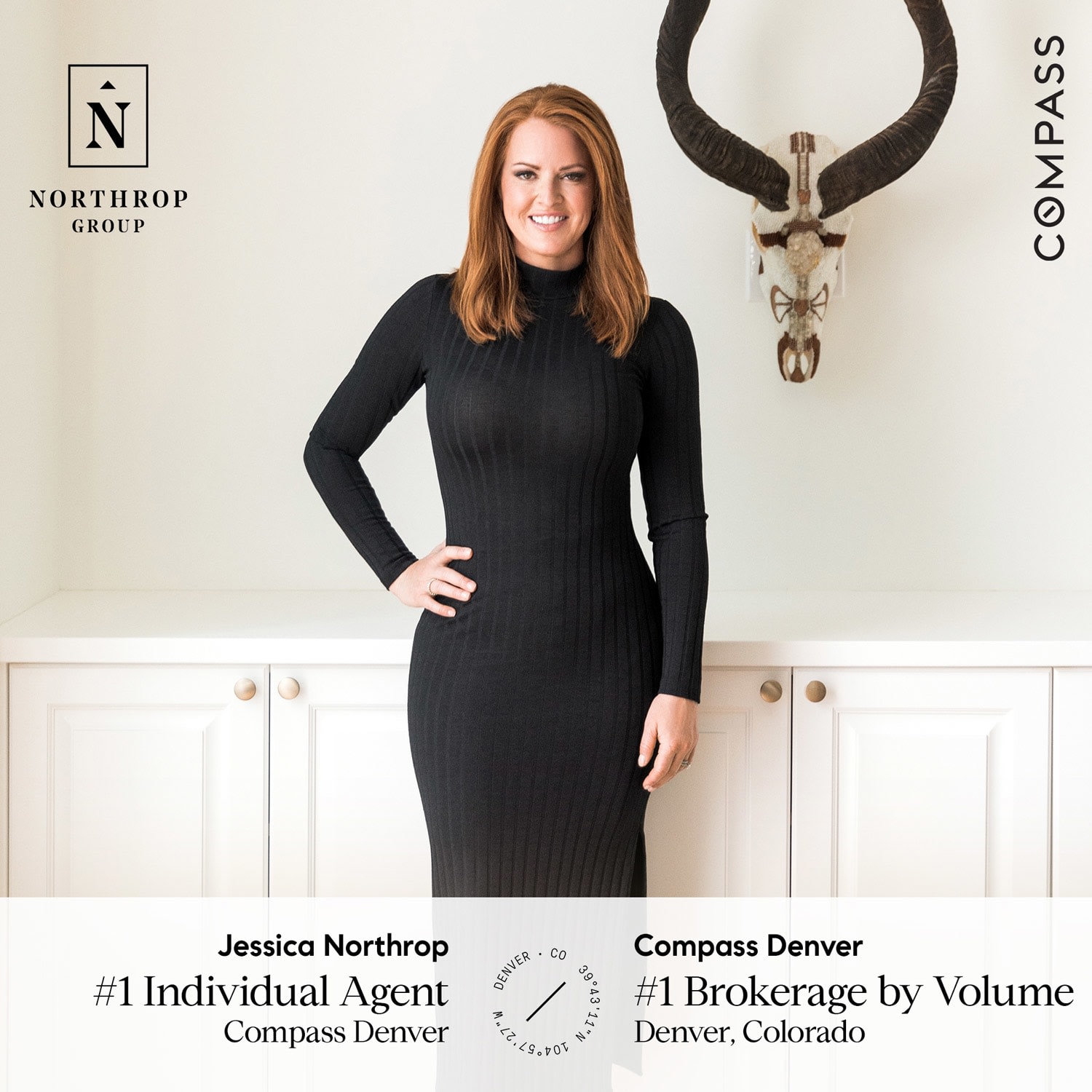 Jessica Northrop ranked as the top individual agent for Compass Denver in sales volume in 2021 for the second consecutive year after winning the honors in 2020.
"I'm honored, proud and grateful to be ranked as the Top Individual Broker of Compass Denver for the second consecutive year. This is a celebration not just for me but a huge celebration and thank you for our Northrop Group team and our greater Compass team and colleagues in all we've been able to accomplish in Denver over the last three years," says Jessica.
Just over three years ago, Compass Denver launched with four original Founding Agents – Jessica Northrop, Susie Dews, Jeff Hendley and Josh McKinley. Today, the group boasts over 650+ agents across Denver and has led Denver in sales volume for both 2020 and 2021. Nationwide, Compass now carries over 25,000 agents and was ranked the #1 Independent Brokerage Firm in the country by RealTrends annual rankings.
Compass prides itself in part in its eight entrepreneurial principles which CEO Robert Reffkin says "embody our values and define our culture" with the first one being to 'dream big'.
Dream big
Move fast
Learn from reality.
Be solutions-driven.
Obsess about opportunity.
Collaborate without ego.
Maximize your strengths.
Bounce back with passion.
"Thank you to all who have entrusted me and our wonderful team in the all-important decision and process of buying and selling your home. We sincerely strive to deliver on all of our promises and commitments to you. 2022 is already off to a bustling start. Here's to dreaming big this year and beyond!"
In 2021, Jessica closed 77 home transactions for over $81,000,000 in sales. The team also sponsored three home builds through Giveback Homes, including a team trip to El Salvador in September.
Data source: REColorado January 1, 2020 - December 31, 2020 and January 1, 2021 - December 31, 2021
---
Questions about making a real estate decision? You can search all Colorado homes for sale, learn more about working with The Northrop Group or read testimonials from our clients. Follow Jessica and The Northrop Group on Facebook and Instagram.
Contact Jessica directly at jessica@jessicanorthrop.com or 303.525.0200.