The Northrop Group is Proud to Welcome Sarah Bangert & Brittany Morgan
Seasoned Compass Brokers with Impressive Credentials Bring Even More Experience and Expertise to the Team
The Northrop Group from left to right: Allie Whitworth, Morgan Imamura, Sarah Bangert, Jessica Northrop, Braden Fridell, Brittany Morgan, Jayd Wells
The Jessica Northrop Group is proud and excited to announce the additions of Sarah Bangert and Brittany Morgan to the team.
Both agents bring a wealth of experience and expertise to the Northrop Group team. Their impressive credentials are backed by years of experience, sales and a shared commitment to delivering for their clients – traits that surely will fit in well with the Northrop Group. Now, more than ever, The Northrop Group is dedicated to providing innovation, capability and solutions for clients with the power of "WE" amongst its stellar group of real estate leaders.
Dynamic Broker Sarah Bangert is a highly skilled, top-producing professional who excels at both business and personal aspects of buying and selling real estate. With more than $300 million in closed transactions to her credit over her nearly 20-year career, it's clear that she's a capable Denver expert. But what really sets Sarah apart is her confident, collaborative approach that lets each client know they're in the best possible hands. Creative, strategic and innovative, she's always steadfast and composed no matter how daunting the challenge ahead. One minute she might be calmly educating newcomers on the local market, while the next, she's leveraging her fierce negotiations skills to get the best deal possible.
Sarah specializes in the south Metro area including BackCountry, Lone Tree, Highlands Ranch and Castle Pines. Her current featured listings include two luxury homes – 10543 Ridgecrest Circle in Highlands Ranch and 3903 Old Oaks Street in Castle Rock.
Brittany Morgan's obsession with all things real estate stems from the inherent possibilities that a home offers—from style and layout to decor and landscaping, there isn't anything about houses that she doesn't love! But far more important than any of those elements are the people who come together inside those walls to make a house a home. Homes provide us with new beginnings, everlasting middles, and the end of eras. Finding her clients their perfect homes is Brittany's contribution to helping them to meet their goals, shape their families, and build their wealth.
Among several other sales across the Denver area, Brittany represented the sale of 31 Albion Place (co-listed with Ronda Courtney of Re/Max) in 2022. The former Colorado home of the year was the second highest sale in Douglas County for the year. She has already transacted several homes in 2023 and currently features the incredible Bear Mountain Ranch property for sale, a one-of-a-kind luxury multi-use property set on 317 acres in Golden.
"Our primary focus is our continued dedication, service, ability and efficiency to deliver for our clients. Sarah and Brittany will bring their wonderful attention to detail and real estate expertise to our team and we enthusiastically welcome them to the Northrop Group where we keep on dreaming big for all those who work with us," Jessica says.
To learn more about The Northrop Group, meet the team of agents here. For any questions about buying or selling anywhere in Colorado, reach out to us today.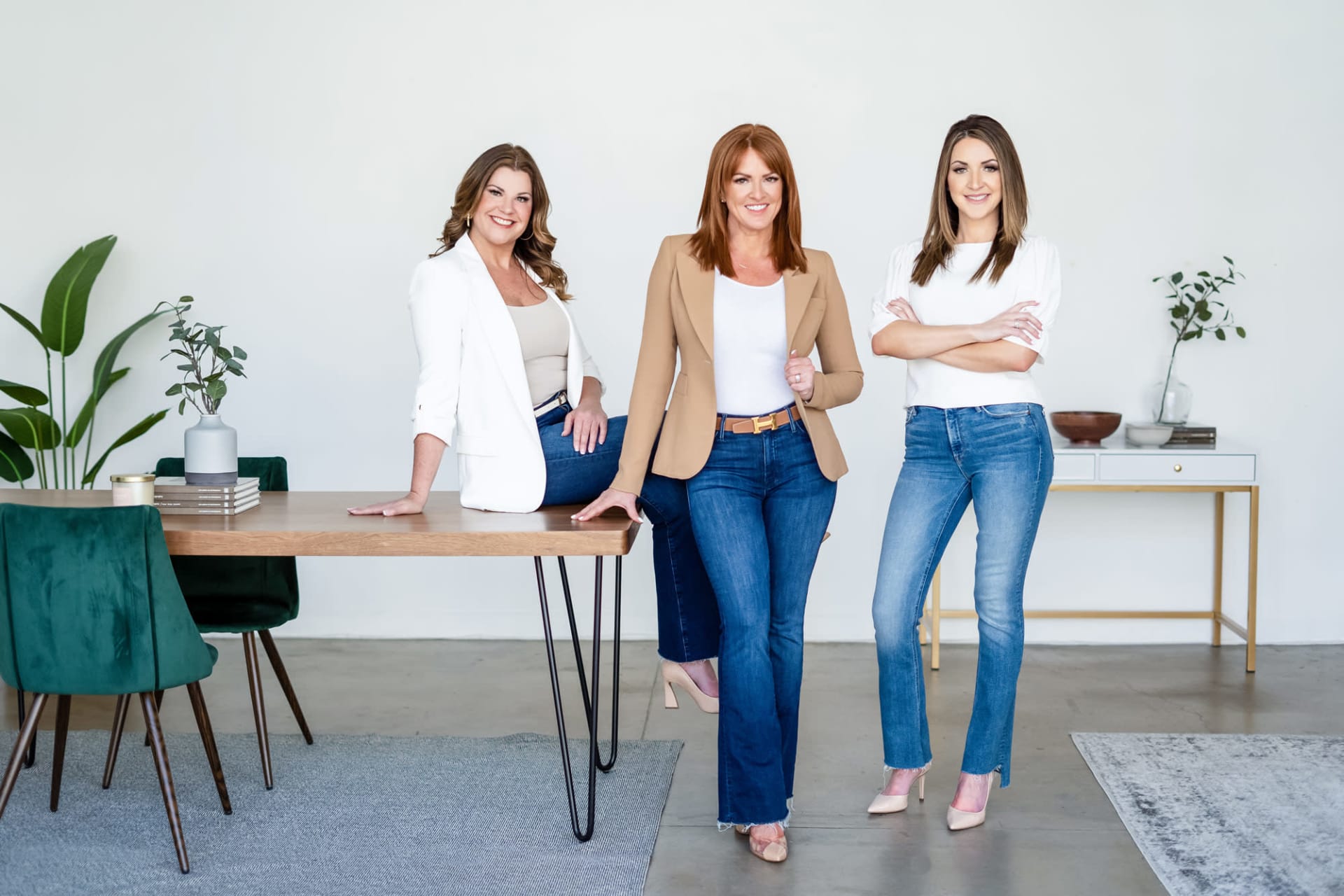 Left to right: Sarah Bangert, Jessica Northrop and Brittany Morgan
---
Questions about making a real estate decision? You can search all Colorado homes for sale, learn more about working with The Northrop Group or read testimonials from our clients. Follow Jessica and The Northrop Group on Facebook and Instagram.
Contact Jessica directly at [email protected] or 303.525.0200.
Read more from The Northrop Group Real Estate Blog: