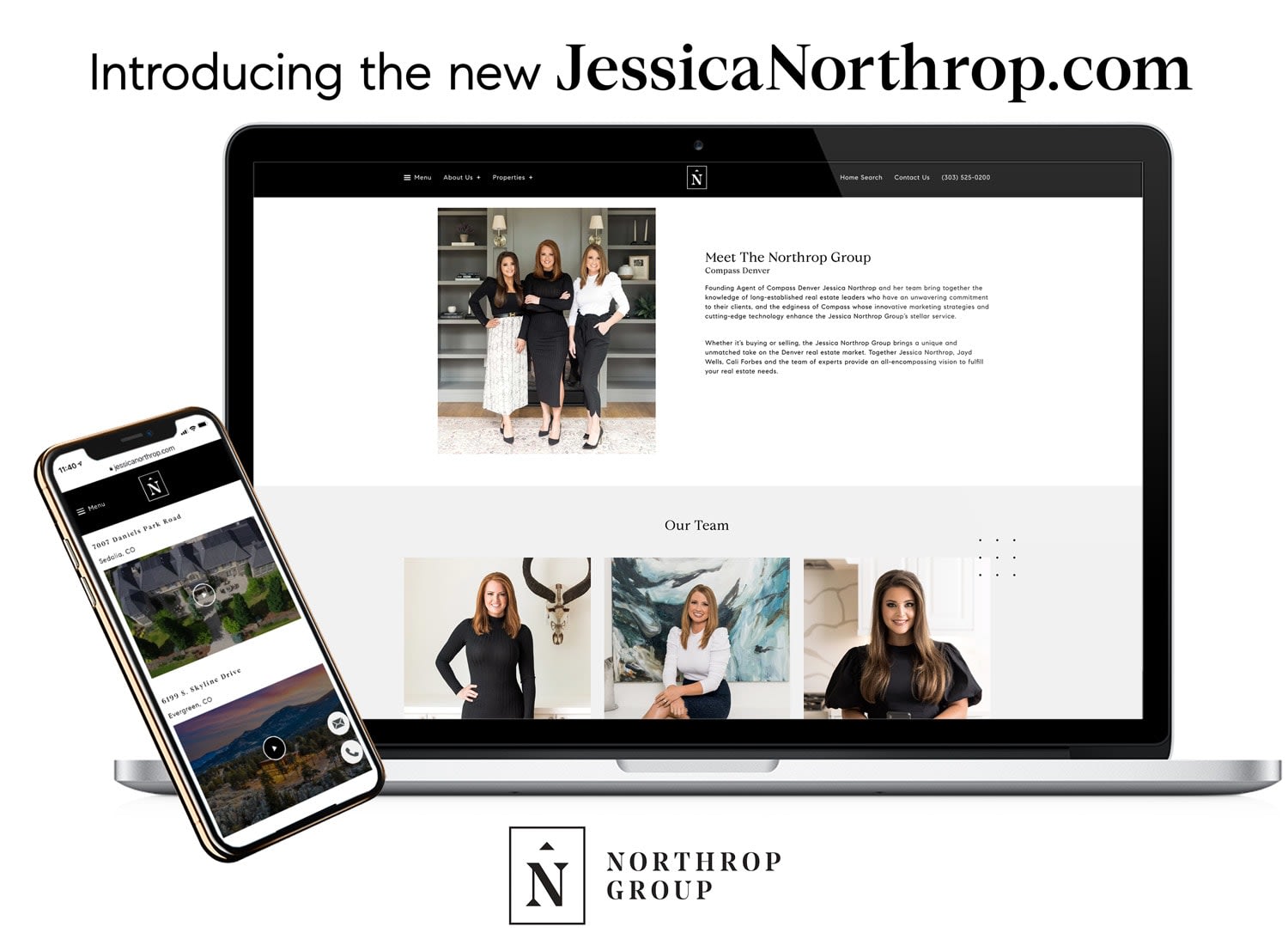 Welcome to JessicaNorthrop.com!
We are excited to launch the new online home of The Northrop Group. On this site you'll be able to do the following:
• Learn more about our team and agents
• View our featured listings and inventory
• Search all Colorado homes currently for sale
• Learn more about our involvement with Giveback Homes
• Discover more about Compass services such as Concierge and Bridge Loans
• Stay up-to-date with our team and connect with us anytime!
In 2019, we made the switch to Compass and the company's promise of technology, innovation and collaboration has helped grow our business and deliver for all of our clients. In 2020, after just over a year in the marketplace, Compass became Denver's #1 brokerage in both sales and market share.* I am also incredibly proud and grateful to be the #1 individual agent of Compass Denver (Closed Volume 2020). We couldn't do it without clients and colleagues like you and we are more determined than ever to keep delivering for our wonderful clients throughout the Denver Metro area.
It's been a busy and productive season for our team, and now we are proud to cap it off by launching this new website. If you are thinking of making a real estate move this year, contact us at any time and we'd love to discuss your goals and desires. Through our team, the backing of Compass, and over 25 years of experience in the local industry, we are qualified and connected to provide you with a smarter real estate experience.
You can also sign up to receive our monthly email full of market news you need to know, home tips, exclusive listings and more throughout Colorado.
Thanks for stopping by!
Jessica

*Source: REColorado, 1/1/20 – 12/31/20