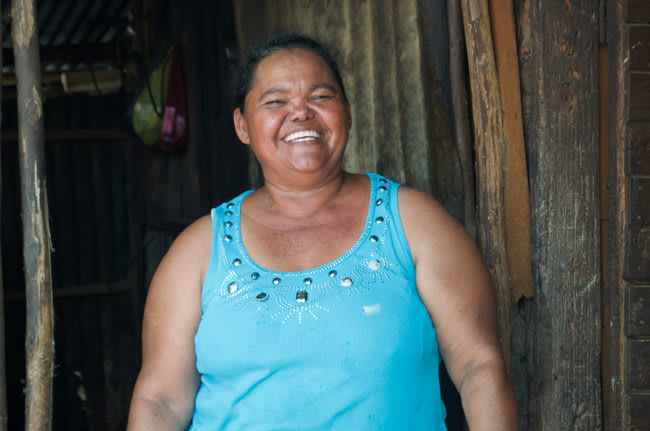 At 4:00 A.M. every morning in San Rafael del Sur, Nicaragua, Azucena del Carmen wakes up along with her 23-year-old daughter to prepare for the day ahead. That morning will include selling the fish they've caught including other items such as cabbage salads and sodas. By the afternoon, they walk to their nearby church together, selling whatever else that remains from the morning. By doing this, they earn about $171 per month to support their family. Azucena, 51, has suffered from blood pressure and kidney problems and recently recovered from COVID. Her husband, 56, suffers from kidney failure and travels every week to a hospital in Managua to undergo hemodialysis. They have two other children, 25 and 15, that make up the family of five. Azucena and her family work hard for everything they have, with a fierce determination to not let anything get in the way of their family surviving and thriving.
While they appreciate what they have, that doesn't mean it's easy. Azucena and her family, as well as countless others, are the exact people that Giveback Homes works so tirelessly to serve. For the past five years, I have partnered with Giveback Homes with the goal to turn the act of buying and selling homes into an opportunity to build homes for families in need. I so believe in the power and the change created through Giveback Homes that with every home purchased or sold, we contribute to helping those in need to find safe and affordable housing. It's a 1:1 concept that makes what we do for an everyday living have a real, tangible impact on families whose lives can be transformed through the partnership with Giveback Homes.
This week we are fortunate to close on a beautiful home in Conifer and I couldn't be happier for our wonderful clients and friends, Kelly and Barb. But this home will also represent so much more than that. Proceeds from this sale mean that Azucena and her family now have a safe place to call home. So while the distance between these two homes stretches 2976 miles, they are connected via a shared commitment to social good. It's truly a win-win scenario.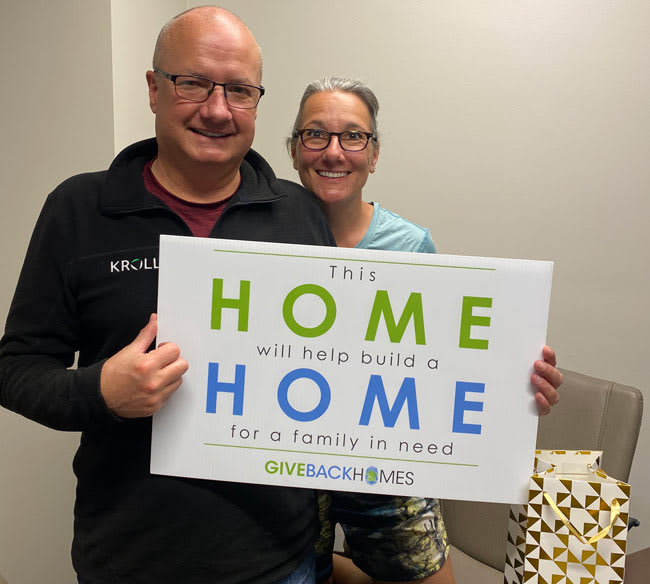 Giveback Homes is dedicated to creating a sustainable relationship between real estate professionals and communities in need throughout the world. If you are curious or interested in a partnership with Giveback Homes, I would love to connect with you and tell you more about the organization. Working together with Giveback Homes can include fundraising events, mobilizing volunteer homebuilders, or even traveling across the world to be more "hands on" with projects. Giveback Homes has hosted home builds both nationally and internationally spanning from Nicaragua, Mexico, Atlanta, Dallas, Chicago, Los Angeles and even right here in Denver.
Every day, we work hard to guide our clients home across Colorado, but everyone deserves a safe place to call home.
And, one home at time, Giveback Homes is doing just that.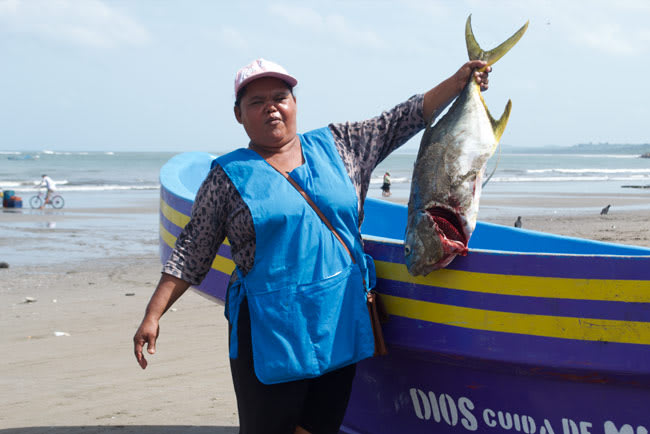 ---
To learn more about Giveback Homes, visit https://givebackhomes.com/
Click here to learn more about The Northrop Group's partnership with Giveback Homes.